Inspiration
We chat to Mark Niemierko about his top wedding planning tips.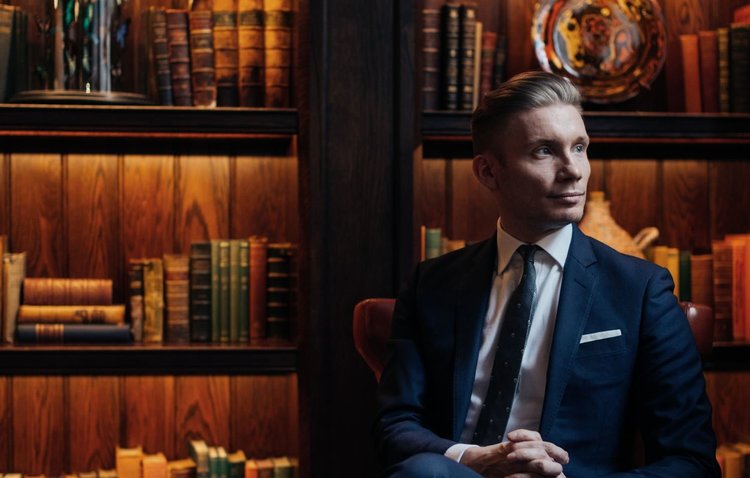 Mark Niemierko
Britain's premier high-end social event and wedding planner
Photo Credit : Tom Griffiths
Mark Niemierko is widely regarded as Britain's premier high-end social event and wedding planner. His company, Niemierko, has arranged parties and weddings for high society couples all over the world including Julie and James Corden's Babington House wedding and Rochelle and Marvin Humes' Blenheim Palace nuptials.
No detail is too small, nor task too gigantic for Niemierko's extensive experience and British military-style precision. Prior to taking to the stage in a Q&A at our Progressive Wedding Showcase in January Mark Niemierko has answered the burning questions which we simply couldn't wait to ask.
What factors should a couple consider when choosing a wedding venue?
Selecting and confirming your wedding venue should be the first part of your planning process. Prior to researching venues you need four fundamentals in place.
Your ideal dates you'd like to get married, number of guests likely to attend, overall location such as a city London wedding, countryside location or destination (which country)! Then finally an honest overall budget of what you can afford. Knowing these items in advance will help you narrow down your search.
There are many other factors to consider but I'd highly recommend selecting a venue not just on the décor, style or location. Test how quickly a venue comes back to you, are they knowledgeable, and more so welcoming when you visit. As stunning as a venue may be it won't make your wedding amazing – the team at a venue are what makes a great wedding.
Location is important. For example a countryside venue with no accommodation – check it has suitable accommodation for yourself and guests nearby.
Check timings – You want to get married at 4pm – don't just hire a space from 4pm. Your suppliers such as florist and caterer will need access typically much earlier in the morning to setup. Finish time is also important – ask what time music and bar must close as well as a clear/break down time – for your suppliers to clear the venue once you and your guests have departed.
PHOTO CREDIT:HELLO MAGAZINE
ROCHELLE AND MARVIN HUMES|BLENHEIM PALACE
In your opinion what are the key traits of an iconic wedding venue?
People. The team within a venue are what make a venue iconic. Owners and Managers spending the money and putting in the care and time to train their team is REAL luxury.
Are there any trends that you are loving? Equally, are there any trends you'd happily leave behind?
Overall I don't believe in trends – as much as I don't believe in Pinterest. I encourage my couples to avoid Pinterest and peer pressure. However there are certainly some traditions and styles that have moved on and been replaced. Low floral table centres are far more popular than oversized tall vases. Candelabras have been replaced with coloured tapered candles. I'm also obsessed with contrasting linen and florals. So placing blush pink flowers onto a navy table cloth for example
The cutting of the wedding cake is over. It's the biggest non-event. In place, my couples are either having a whole pudding room (rather than sweet station) or simply including a cake but making no big fuss around cutting it!
Do you get many weird and wonderful requests? If so, what's the weirdest?
Overall I believe what makes each one of my weddings different to the last is that they are a perfect reflection of that couple. I don't want my weddings to look like Niemierko Weddings, I want each wedding to effortlessly echo that couple. Thus the weirdest ideas I think actually come from me, once I've got to know my couple. Great examples are finding out from one Bride she had an obsession with Abba and disco music – we were designing this terribly classic and chic wedding. Around 11pm at her wedding a giant mirror ball appeared from the ceiling (almost like a moon) moving down towards the dance floor. In addition we had three female dancers join the guests on the dance floor, who just happened to have mirror ball heads!
If you know me I believe in characters and a little campness making appearance even at a wedding – from a Studio 54 themed Night Club at one wedding with a Prince impersonator and shirtless bus boy dancers to a drag queen singing Britney tracks and a feather boa rail in the middle of the New Forest at Lime Wood hotel.
Anything grand or over the top at a Niemierko wedding will have plenty of humour behind it.
What's the most spectacular wedding you've ever planned?
All my weddings are spectacular in their own right. I guess however my Battersea Power Station back in 2012 tops them all for detail. However I have some spectacular things planned for 2019 – but I can't talk about them yet!
What's your secret to being one of London's most influential wedding planners?
I don't think I'm the most influential. I think the secret, if you want to call it that, to my success and position within the industry is that I never want to repeat, I get bored easily thus I always want to look to the future and the next the event. And more so I listen to my clients…. Listening to who your clients are will ensure you create unique work.
PHOTO CREDIT:NIEMIERKO
JULIE AND JAMES CORDEN|BABINGTON HOUSE
Is there anyone that you would love to work with?
The Queen.
You've planned an event at Victorian Bath House – what other Camm & Hooper venue would be top of your list to takeover?
I'm really keen to do something at Banking Hall…. One day.
PHOTO CREDIT:DAVID PULLUM AND NIEMIERKO
If you could offer one piece of advice to a couple planning a wedding what would it be?
Enjoy it. Have fun. Don't take yourselves seriously. Don't copy what you see on instagram – be true to your own tastes and styles. And remember you are the hosts – focus on your guests and you'll have the best wedding EVER.